Militarism abroad and militarism at home are inseparable. One of the key ways our endless wars have blown back to exacerbate violence and undermine human security in the United States is through the Pentagon's 1033 program, which funnels military weaponry to domestic law enforcement while encouraging police to behave like soldiers of war. In this activist guide, Win Without War breaks down the outrageous militarism of the 1033 program — and what we can do to stop it.
"Stop Militarizing Our Communities" was authored by Tanaya Sardesai. Tanaya is a student at Pomona College and was the Win Without War Fall 2020 Policy and Advocacy Intern.
Download a PDF of "Stop Militarizing Our Communities" with clickable links here.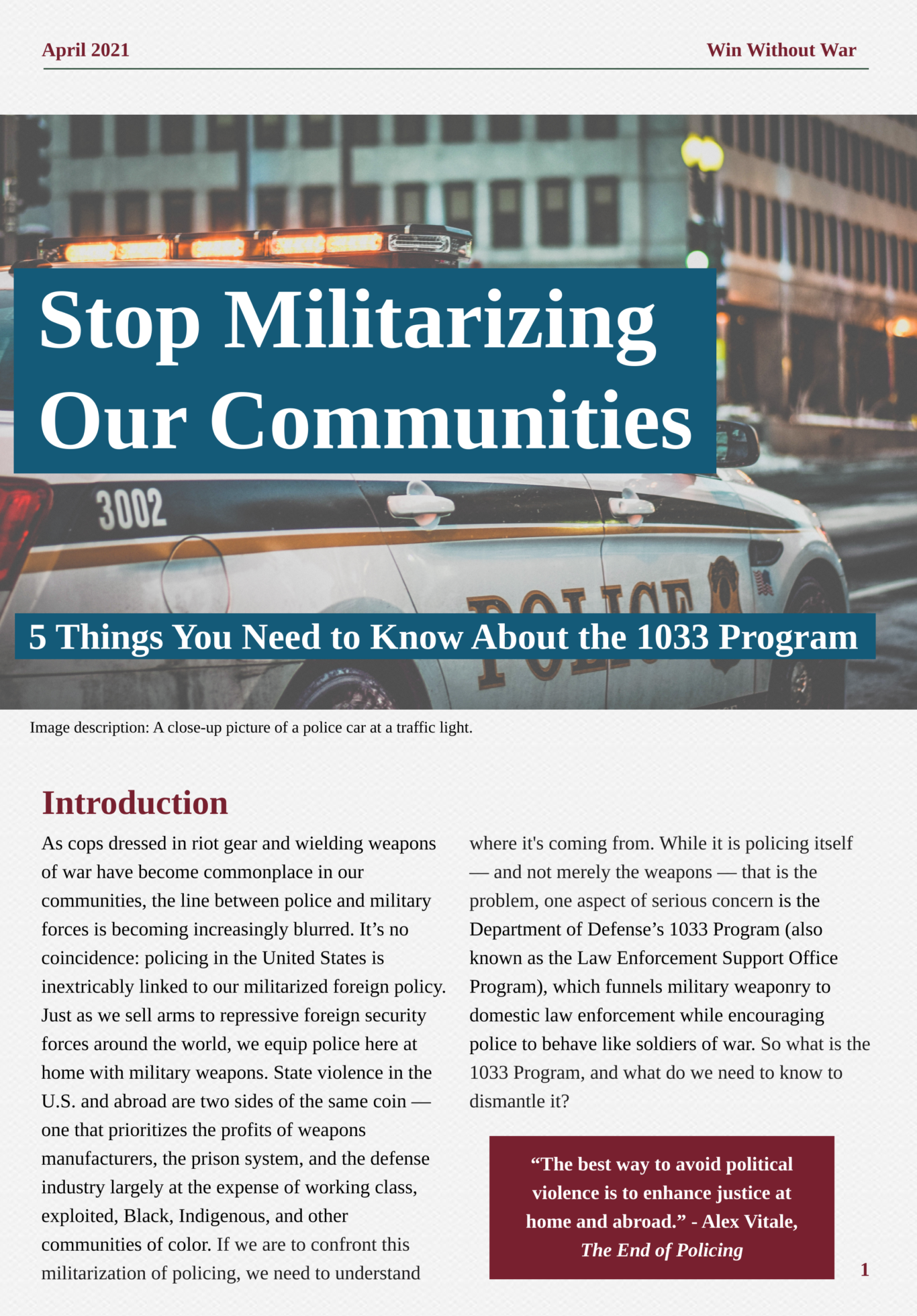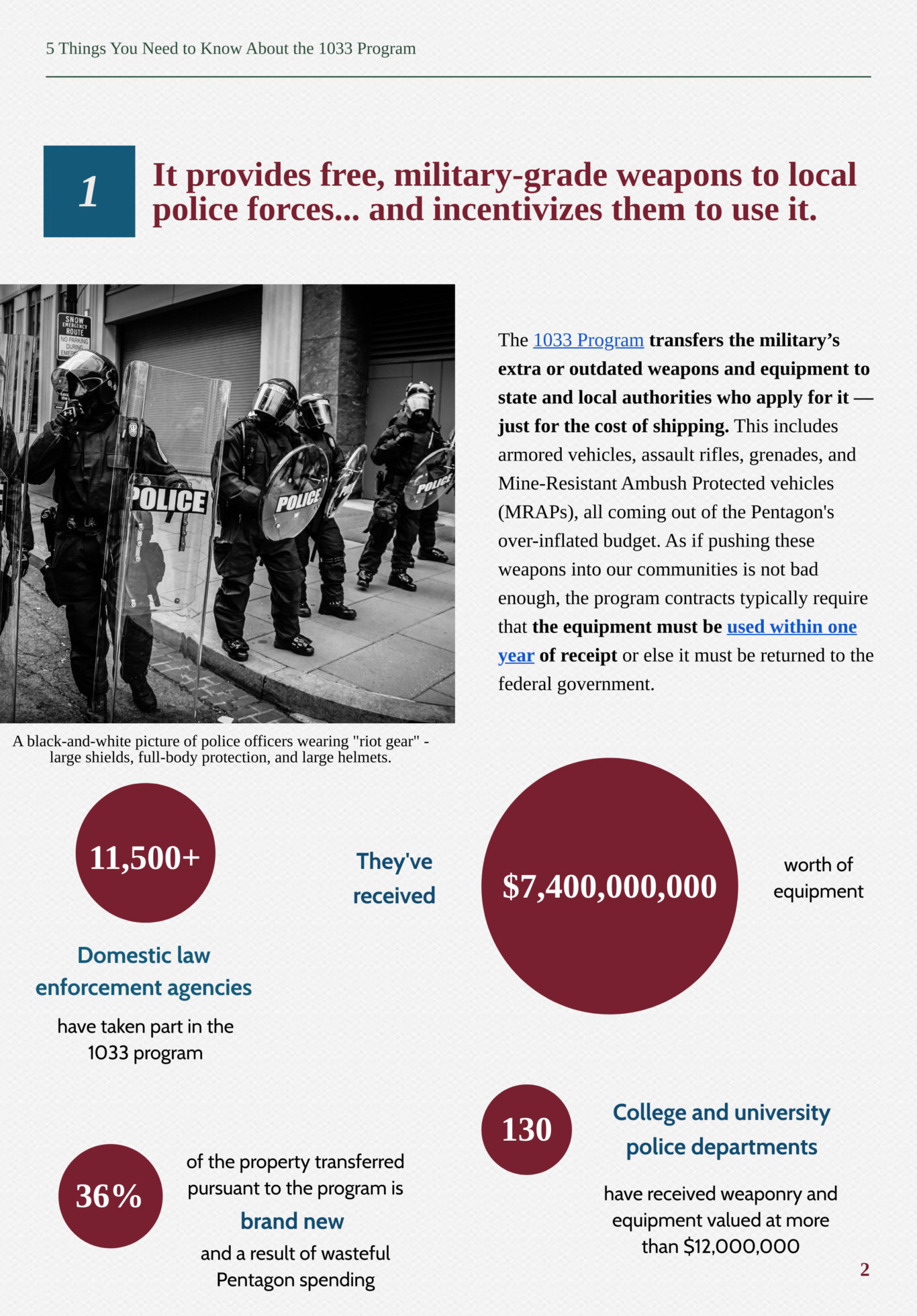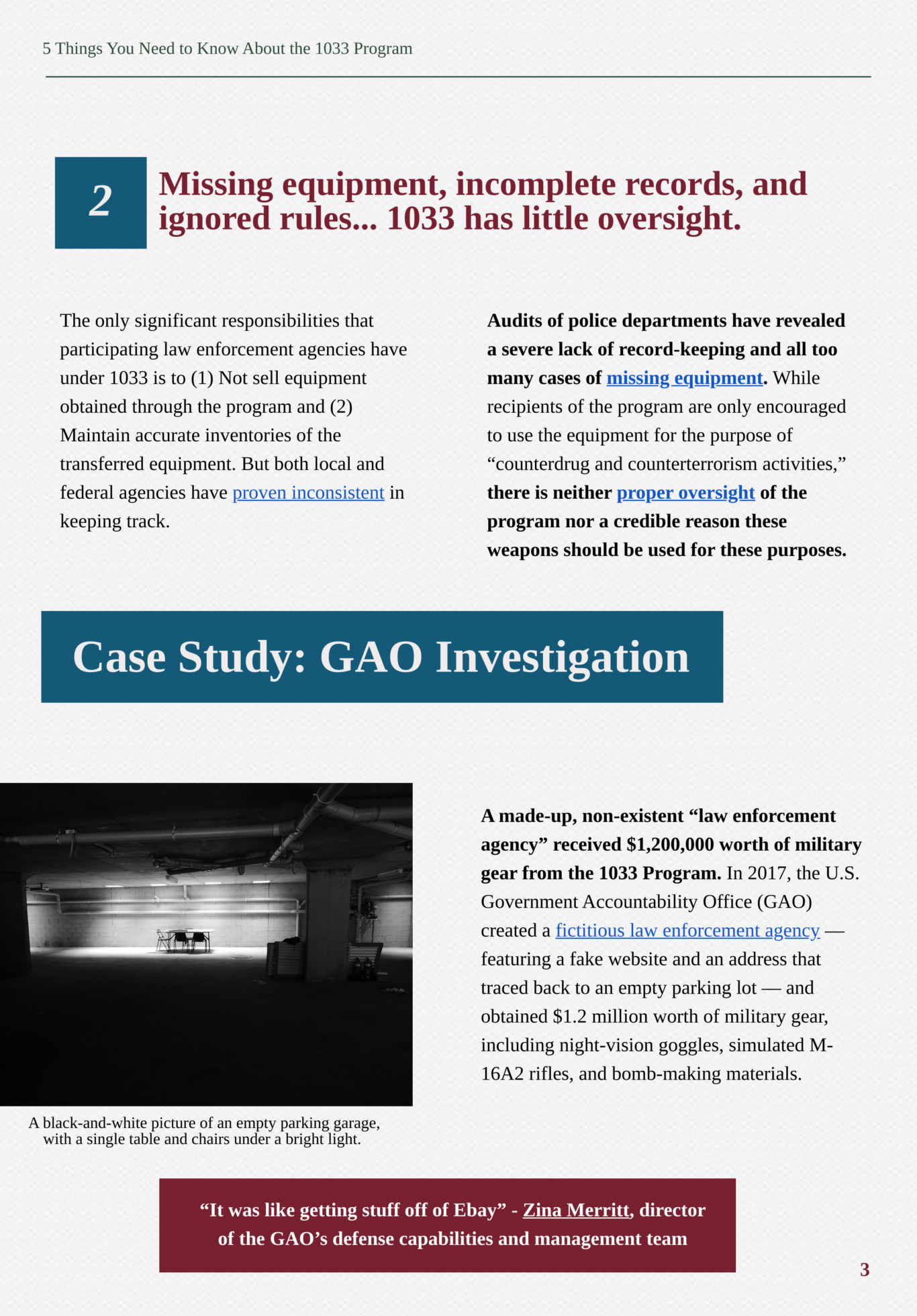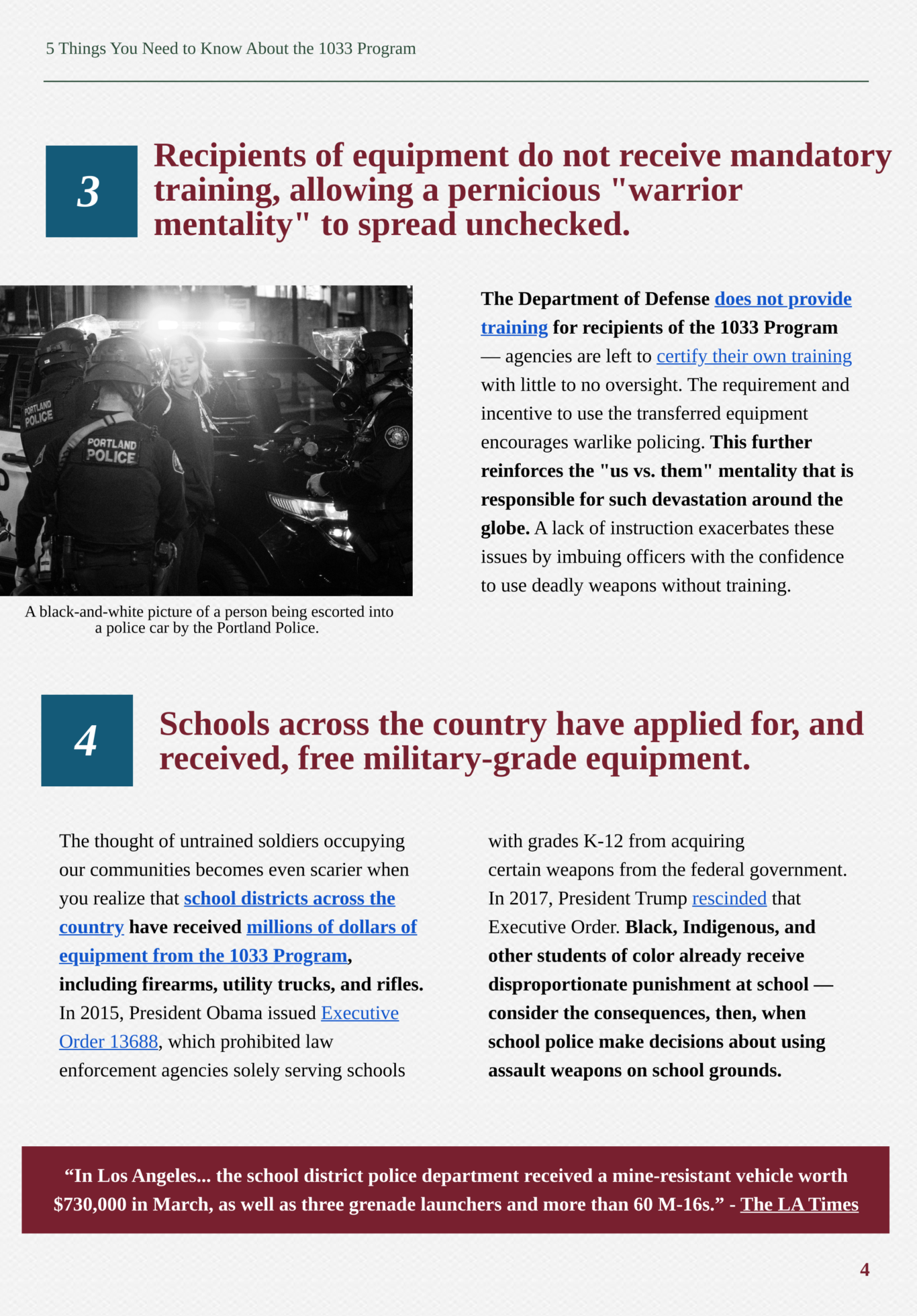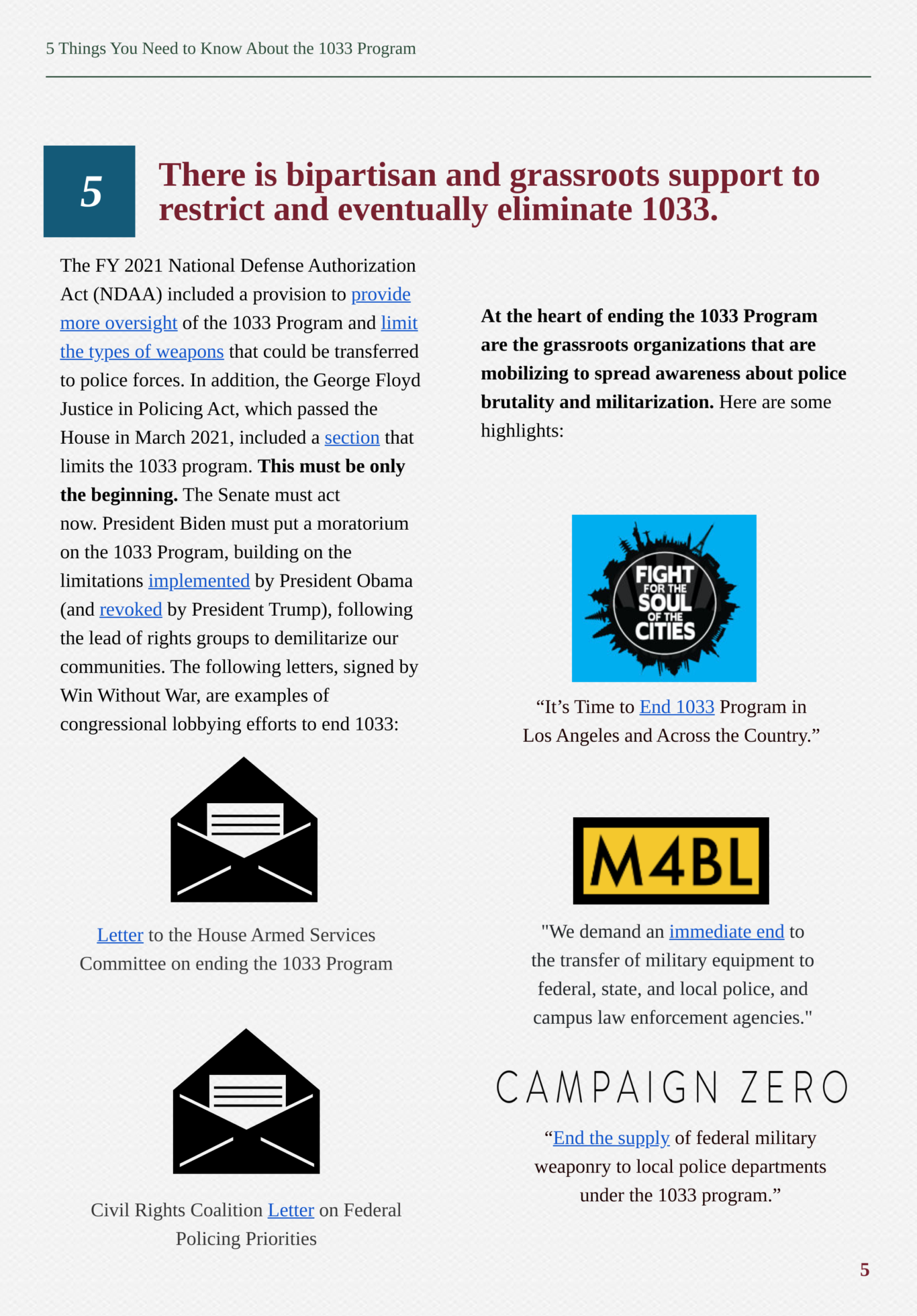 Article: Stop Militarizing Our Communities: An Activist Guide