As of Monday, travelers arriving in the United Kingdom from one of thirty-three "red list" countries are being ordered to quarantine in a government-sanctioned hotel for over a week or face a large fine.
Those travelers coming in from any country on the government's new "red list" must also pre-book and pay £1,750 ($2,120) to stay in the sanctioned hotel, an order which amounts to a large tax burden on travelers and will likely be another blow to the desperately struggling travel industry. The cost will cover the room, testing and transport, according to the BBC.
The additional rates for one extra adult or a child aged over 12 is £650 ($788), and for a child aged five to 12 it is £325 ($394).
If the quarantine order is broken, the government is ready to issue a £10,000 ($12,114.90) fine.
If a traveler is found to be lying about where they are coming from, they will also face a £10,000 fine and potentially up to ten years in prison.
Upon arriving, travelers coming from a listed country will be escorted by government-contracted security guards to a bus which will take them to isolation.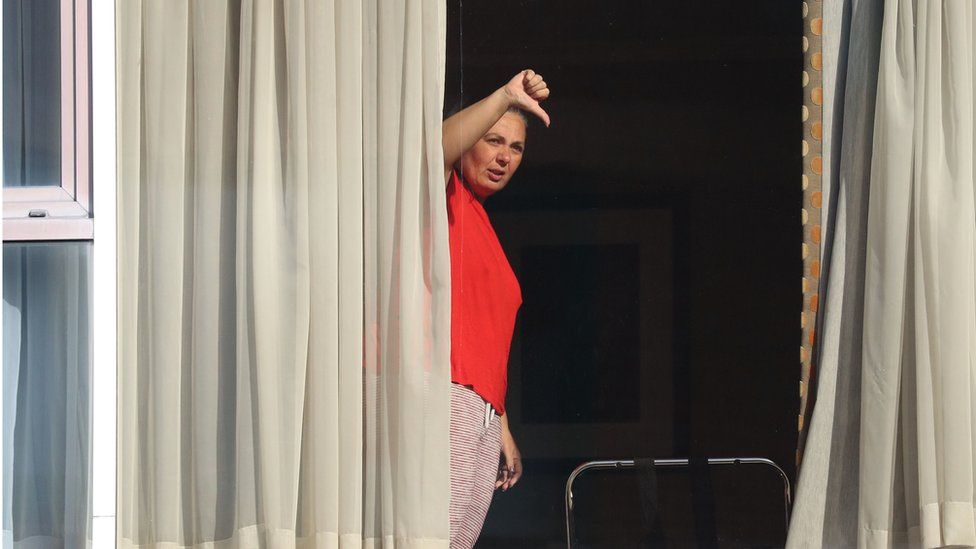 The government's red list includes Portugal, South Africa, Ecuador, Venezuela, and the United Arab Emirates.
The new restrictions are coming into play over health officials' concern of new strains of COVID-19.
Heathrow Airport CEO John Holland-Kaye said in a statement last week that Britain's new measures are "essentially a border closure that will inevitably delay the country's recovery and hurt the UK's supply chains."
"The world is more locked down today than at virtually any point in the past 12 months and passengers face a bewildering array of rapidly changing and globally uncoordinated travel restrictions," International Air Transport Association (IATA) CEO Alexandre de Juniac said in a statement this month, adding that airlines would need continued government financial support to stay afloat.
According to the IATA, if the over-the-top travel restrictions stay in place, international passenger demand could only amount to 38% of that seen in 2019. Demand in 2020 only covered a quarter of 2019 demand.
As CNN notes, "It's not just airlines at stake. Thousands of companies rely on travel and tourism to earn an income. These firms employed 330 million people globally in 2019, according to the World Travel and Tourism Council. The industry body estimates more than half of these workers have been laid off or are currently on furlough."
Article: Travelers Entering UK Must PAY to Quarantine in Government Sanctioned Hotel for Ten Days