Twitter has put a warning on an article from the UK's Daily Mail, one of the biggest news outlets in the country, that describes the article as potentially being "unsafe."
The article is written by the newspaper's deputy health editor, Eve Simmons, and discusses how official government figures vastly overstated the COVID-19 death rate due to bad reporting.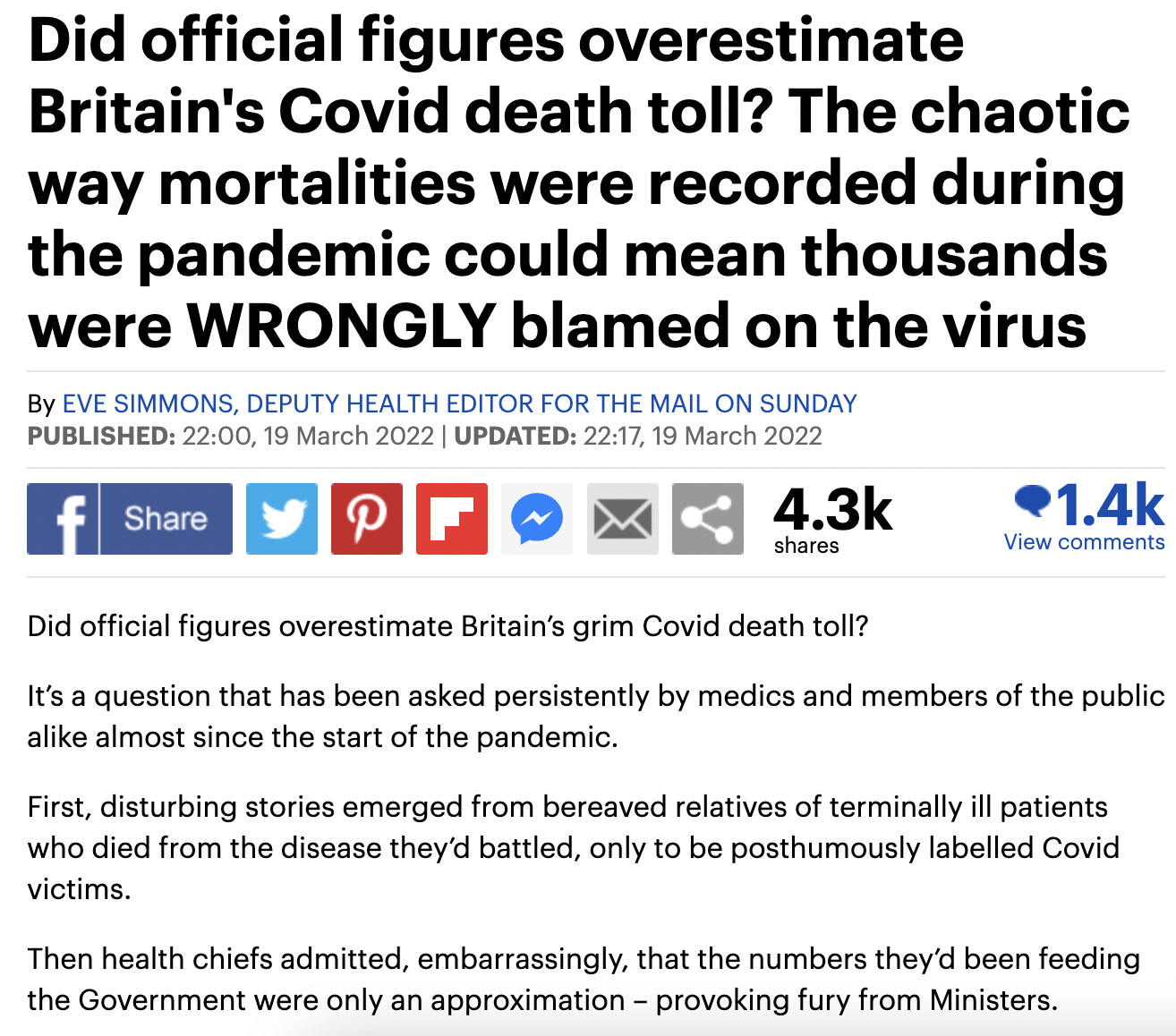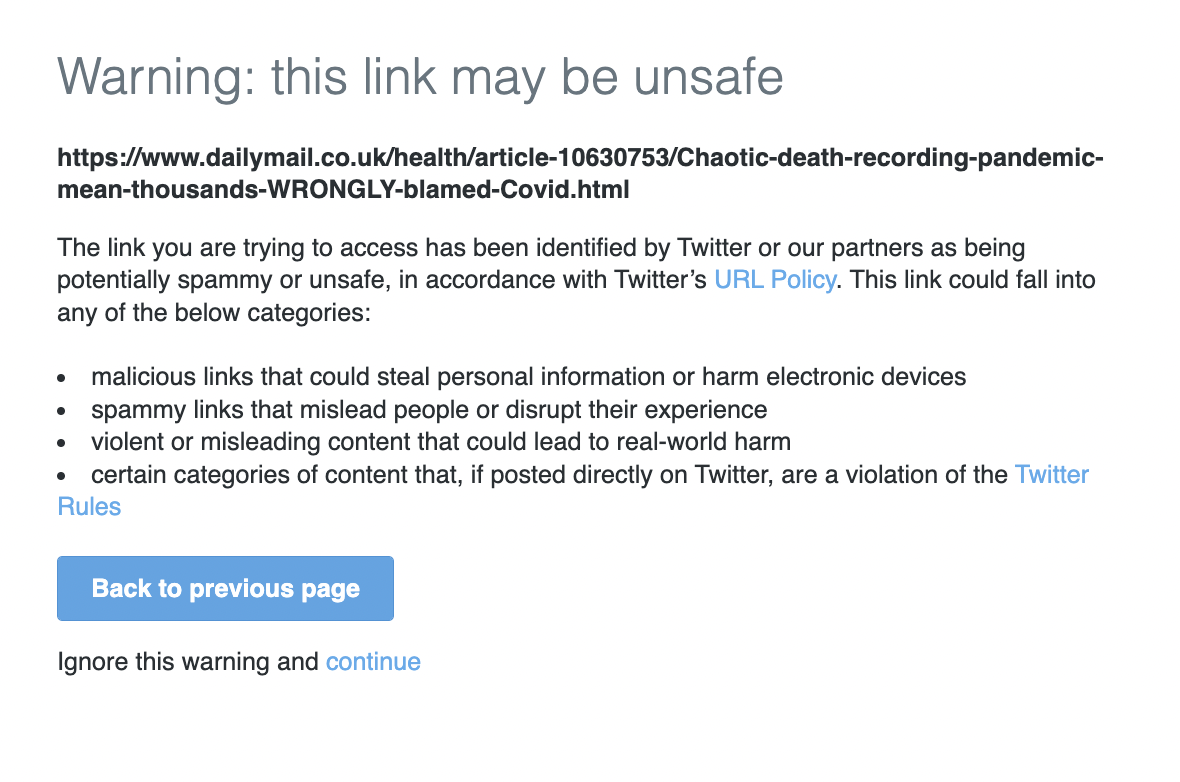 "Warning: this link may be unsafe," Twitter displays when users  go to click the link to the article.
"The link you are trying to access has been identified by Twitter or our partners as being potentially spammy or unsafe, in accordance with Twitter's URL Policy," it says at the time of writing.
It's unclear who these "partners" are that have called for the censorship of the article.
"Health chiefs admitted, embarrassingly, that the numbers they'd been feeding the Government were only an approximation – provoking fury from Ministers," the article reads.
"More recently it was revealed that a quarter of Omicron deaths included in the daily figures did not, in fact, list Covid as a primary cause.
"More than two years since Covid-19 emerged, many feel they want a simple answer: how many were killed by this virus?"
Twitter's URL blocking feature is often used for articles that are thought to be a security risk or for URLs that pose a phishing attack risk. Yet, this URL is to a prominent mainstream media article and isn't the type of warning that Twitter usually uses to try and discredit a news story; it tends to favor "misinformation" labels for that.
The post Twitter blocked links to Daily Mail article that questioned Covid death stats appeared first on Reclaim The Net.
Article: Twitter blocked links to Daily Mail article that questioned Covid death stats